Wood Furniture from Indonesia by www.IndonesiaTeakFurniture.com
Rustic Outdoor Furniture | Teak Wood Furniture Indonesia | Teak Furniture Manufacturer Indonesia | Bamboo Wood Ducks
Teak wood furniture from Indonesia. Indoor and outdoor furniture made of reclaimed teak wood. Teak wood which salvaged from old Java house "gebyok" or "joglo". Other than old Javanese teak wood house, we also reclaimed teak wood from
Photo 1
Java Teak Wood Furniture from Reclaimed Timber
Photo 2
Java Teak Wood Furniture from Reclaimed Timber
Photo 3
Java Teak Wood Furniture from Reclaimed Timber

Photo 4
Java Teak Wood Furniture from Reclaimed Timber

Photo 5
Java Teak Wood Furniture from Reclaimed Timber
Photo 6
Java Teak Wood Furniture from Reclaimed Timber
Photo 7
Java Teak Wood Furniture from Reclaimed Timber
Photo 8
Java Teak Wood Furniture from Reclaimed Timber
Photo 9
Java Teak Wood Furniture from Reclaimed Timber
Photo 10
Java Teak Wood Furniture from Reclaimed Timber
Photo 11
Java Teak Wood Furniture from Reclaimed Timber

Reclaimed teak wood furniture. Eco friendly wood furniture . We are committed to sourcing and supplying products that are legal whilst providing a source of employment for the indigenous and local inhabitants of the region. Furniture made of teak wood from teak plantations in Java Indonesia. Garden furniture set made of teak wood :
rustic lodge furniture
Southwest rustic furniture
Teak twig Furniture from Java Indonesia
Rustic furniture with drawers
Southwestern log furniture
Other than rustic furniture made of teak wood log and teak wood twig, we also produce various home and garden decor in rustic southwestern style. These include rustic teak bowls and rustic planters. Suitable to decorate your garden, lawn or patio.
Reclaimed Teak Wood Bench Recycle Teak Furniture Bali Java Indonesia
More Photos from Rustic Furniture Factory in Java Indonesia. Manufacturer Company for Teak Rustic Furniture
Outdoor furniture and Indoor furniture made of teak wood from Java Indonesia
Eco Friendly Furniture Made in Indonesia
RECLAIMED BOAT WOOD CHAIR FURNITURE

RECYCLED BOAT FURNITURE BENCHES



RECLAIMED BOAT FURNITURE CABINETS
RECLAIMED WOOD FURNITURE STORAGE
TEAK ROOT FURNITURE GALLERY
Wooden Table Furniture from Indonesia. Garden Dining Table Made in Indonesia
Outdoor dining table made of wood. Please browse our thick wood table catalog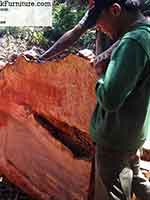 Big Wood Table Counter Tops from Bali Indonesia
We have many home accents and garden decorations products made in Indonesia. Made of various natural materials such as reclaimed wood, stone, terracota etc. Please visit www.Balifurnish.com for more home accents and decorations. Visit balifurnish.com and you will find many wooden bowls in rustic style. Very good to match our rustic teak wood furniture and reclaimed wood antique reproduction furniture. More wooden bowls, go to www.Balifurnish.com (click the link)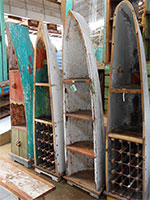 Boat Wood Furniture from Bali Indonesia
Links to Teak Wood Outdoor Furniture Made in Indonesia
Big Wood Slabs Table Tops
Bali Suar Wood Dining Tables
Teak Furniture Home | How to Order | Shipping Info | Terms & Conditions | Contact Us
Teak root wood garden furniture set. Teak wood furniture for outdoor garden made of root wood. Furniture set with teak root wood chairs, teak root wood bench and tables.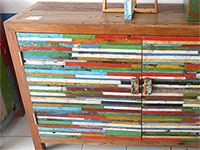 Reclaimed Boat Wood Furniture Factory from Indonesia
Kitchen utensils made of teak wood from Java Indonesia. Various teak wood spoons, forks, bowls, trays, plates and many more. Wide range of wooden tools for your kitchen. All made of solid wood including teak wood. Handmade by skill craftsmen of Indonesia. Browse our catalog of teak wood kitchenware direct from factory in Indonesia. Take a look at our extensive range of cooking utensils including spatula and cooking spoons. View also salad fork, teak wood bowls and plates for your restaurant or catering business. Wooden Cooking Utensils for Kitchen. Wooden spoons and plates to meet all your cooking needs. Don't forget to view our catalog of Kuksa cups made of wood. Nordic style wooden Kuksa cups made of teak wood direct from teak wood kitchen tools factory in Indonesia.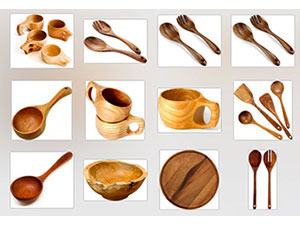 Our company CV MAYA registered and located in Bali and Java Indonesia. We produce and export products made in Indonesia. Order furniture from Indonesia here. Browse our catalog and place your order for our wooden crafts and furniture on our sites. Browse www.Balifurnish.com for Bali wood crafts and home decors. Place your order for Bali Crafts on www.Bali-Crafts.com. Browse our web sites or chat with us on our social media, go to Teak Furniture linktree page.