www.IndonesiaTeakFurniture.com
Indonesian Furniture Manufacturer in Java Indonesia. Exporter Company for Wooden Furniture
. Place your order for our Indonesian Furniture here.
Teak Wood Spoons Forks Indonesia | Teak Wood Cutting Boards Indonesia | Teak Wood Bowls Indonesia
Mahogany wood dining table from Indonesia. Large table for dining room. We have wide range of mahogany wood furniture for dining room. We also have complete range of wooden table including coffee tables, dining tables, dressing rables drink tables occasional tables serving tables and side tables. All furniture made to order only. Please order in advance.
Furniture Code: TABLE-6
Indonesian furniture made of solid mahogany wood from Indonesia by CV MAYA, Indonesian furniture manufacturer company located in Java. Contact us if you interested in ordering our items. Browse our web sites or chat with us on our social media, go to Teak Furniture linktree page.
Teak wood kitchen utensil from Indonesia direct from factory in Java Indonesia. Various kitchen cutlery and kitchen tools made of teak wood. Handcrafted by skill craftsmen with years of experience in producing teak wood bowls, teak wood chopping boards, spoon fork sets and serving trays. All kind of kitchen gadgets including butter knives, measuring cups and spoons, teak wood spatulas, egg holders, pastry rolls, herb grinders, teak wood sinks and vases. Source your kitchen tools direct from factory in Indonesia. Beautiful teak wood kitchen utensil. Durable, lightweight and beautiful wood texture. Browse our catalog and contact us if you need more information. See photo for our email address or send us message on WhatsApp.

Back to Teak Furniture | Live Edge Dining Table Indonesia | Boat Wood Furniture Indonesia
Wooden Table Furniture from Indonesia. Garden Dining Table Made in Indonesia
Outdoor dining table made of wood. Please browse our thick wood table catalog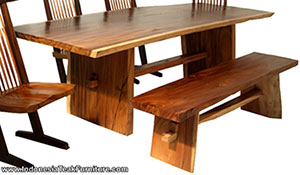 Driftwood garden sculptures made in Indonesia. Various garden statues made of teak wood components. Wide range animal sculptures to decorate your garden and patio including deer, horse, elephant and other animals. Other than garden sculptures, also available wall decors made of driftwood and teak wood components. Wall decoration and ornament such as wooden ship steering wheels, deer head, horse head and many more. Please visit our driftwood crafts and take a look our wooden crafts such as fir trees, buffalo head skull, name plaque etc. We are also able to make any wooden crafts according to your request. We have skill wood craftsmen ready to make your order become reality. We also source our teak wood from sustainable teak plantation here in Java Indonesia.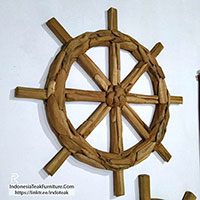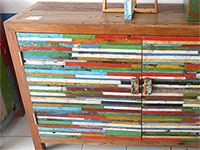 Reclaimed Boat Wood Furniture Factory from Indonesia
Indonesian Furniture | Bali Furniture | Shop | Root Furniture | Teak Bowls| Boat Wood Furniture | Teak Wood and Copper Bowls | Live Edge Dining Table