Landscape and Garden Accessories Made in Indonesia by www.IndonesiaTeakFurniture.com
Ornaments and decorations made of old antique tree trunk wood. Artistic tree wood garden arts. Rustic Home Accents Made in Indonesia. Abstract Wood Arts from Indonesia
Wooden Arts and Crafts from Indonesia
Combined shipment of teak root furniture
with these abstract wood art. Perfect Match !
Unique home and garden decoration
Antique Home and Garden Accessories Made in Indonesia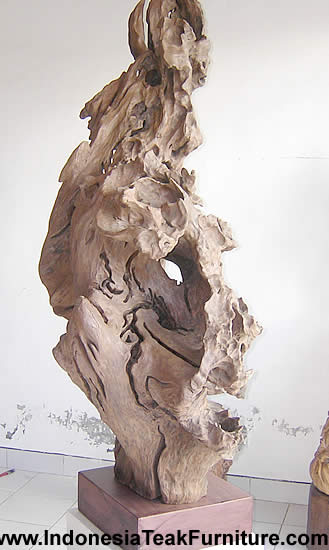 Product Code: TT 8
Teak Trunk Wood Arts. Decorative made of old tree wood
Very unique and artistic. Abstract artwork from wood Made in Indonesia
This is a unique home garden decoration. One of a kind. Wooden decorative made of very old tree trunk wood from Indonesia. Almost look like abstract sculpture. Abstract wood arts made in Indonesia.
See also abstract wood statues from bali
View other tree trunk wood arts
The tree trunk wood arts is a perfect match to our teak root furniture
Combine order for tree trunk wood arts with teak root furniture
Furniture teak tree root Made in Indonesia
Don't forget, teak root furniture from Indonesia, NOT Thailand or Myanmar. This is not Thailand teak root furniture or Myanmar teak root furniture. Click to view our complete catalog for tree root furniture.
View More Teak Wood Decorations and Ornaments Made in Indonesia
Please remember to visit our recommended page boat wood dining table and chairs. Dining room furniture made of reclaimed wood salvaged from old wooden boat or old Javanese house. Recommended for you to order these items along with other items. For more info, please email us or for fast response please WhatsApp +6281353357458. Visit our Instagram: Boat Furniture Factory
One of our best seller is the teak wood planters. It's been exported worldwide. Very popular as umbrellas holder or as planters. We're able to supply big quantity in one month.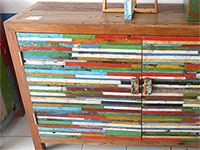 Reclaimed Boat Wood Furniture Factory from Indonesia
Links to Teak Wood Outdoor Furniture Made in Indonesia
View Live Edge Large Dining Table Furniture from Indonesia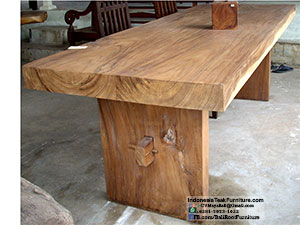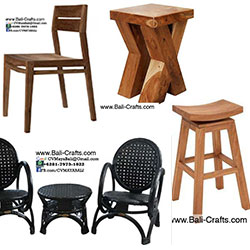 Teak wood mushrooms from Indonesia. Home and garden ornaments. Carved teak wood mushroom sculptures. Solid teak wood mushrooms handcarved by skill teak wood craftsmen using reclaimed teak wood. Handmade in Indonesia. Beautiful and durable teak wood home and garden decors. Unique and one of a kind.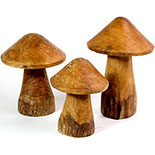 Indonesian Furniture | Bali Furniture | Shop | Root Furniture | Teak Bowls| Boat Wood Furniture | Teak Wood and Copper Bowls | Live Edge Dining Table
Kitchen utensils made of teak wood from Java Indonesia. Various teak wood spoons, forks, bowls, trays, plates and many more. Wide range of wooden tools for your kitchen. All made of solid wood including teak wood. Handmade by skill craftsmen of Indonesia. Browse our catalog of teak wood kitchenware direct from factory in Indonesia. Take a look at our extensive range of cooking utensils including spatula and cooking spoons. View also salad fork, teak wood bowls and plates for your restaurant or catering business. Wooden Cooking Utensils for Kitchen. Wooden spoons and plates to meet all your cooking needs. Don't forget to view our catalog of Kuksa cups made of wood. Nordic style wooden Kuksa cups made of teak wood direct from teak wood kitchen tools factory in Indonesia.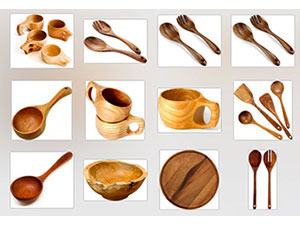 Our company CV MAYA registered and located in Bali and Java Indonesia. We produce and export products made in Indonesia. Order furniture from Indonesia here. Browse our catalog and place your order for our wooden crafts and furniture on our sites. Browse www.Balifurnish.com for Bali wood crafts and home decors. Place your order for Bali Crafts on www.Bali-Crafts.com. Need help? send us email or send message on WhatsApp: +6281353357458.