www.IndonesiaTeakFurniture.com
Indonesian Furniture Manufacturer in Java. Exporter Company for Wooden Furniture
Ph.(62 81) 353357458 Cel/WhatsApp: +628179731022
Mahogany furniture from Indonesia. Indonesia well known as source for good quality hardwood furniture including furniture made of mahogany. There're many furniture manufacturers and furniture factories here, producing and exporting all kind of furniture. Buy mahogany furniture from us and get mix of furniture inside one container. You're also welcome to mix mahogany furniture with other type of hardwood furniture such as teak wood furniture. All in the same shipment.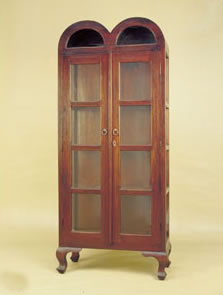 Furniture Code: CABINET 49
Indonesian furniture made of solid mahogany wood from Indonesia by CV MAYA, Indonesian furniture manufacturer company located in Java. Contact us if you interested in ordering our items. Fill our inquiry form.
Ph.(62 81) 353357458 Cel/WhatsApp: +628179731022
Links to mahogany cabinet furniture from Indonesia:

Back to Mahogany Furniture Indonesia Catalog Page 4

ALL WOODEN FURNITURE ON OUR WEB SITE MADE TO ORDER !!!
Back to Teak Furniture Home | More Indonesian Mahogany Furniture | Antique Repro Teak Wood Ward Robe

Indonesian furniture by CV MAYA, manufacturer company for indoor and outdoor furniture. We produce all type of furniture such as TV cabinet Armoire, Bedroom furniture, Bookcase, Buffet and Cabinet Chair Chest Children Furniture, Chippendale Chair and Coffee Table, Console mirror Console Table, Desk Chair, Dining Chair, Dining Table and dressing Table.
Teak furniture factory Indonesia. We're teak wood furniture manufacturer company in Java Indonesia. We produce and export outdoor garden and patio furniture made of plantation teak and indoor furniture made of reclaimed teak wood. Contact us, fill our inquiry form Ph.(62 81) 353357458 Cel/WhatsApp: +628179731022 Skype: cvmaya
Indonesia Teak Furniture Home | Bali Furniture | Shop | Teak Root Furniture | Teak Wood Bowls| Boat Wood Furniture | reclaimed boat wood furniture