Teak Wood Table
Teak Dining Table Furniture Bali Indonesia
Teak furniture direct from factory in Bali and Java Indonesia. Buy various kind of furniture direct from Indonesia. Made of teak wood or other solid wood. If you are furniture wholesaler in need for wooden furniture, we're here to help you. We are able to supply you with wide range of furniture, from chairs, table, bench, daybeds or large dining table complete with dining chairs. We can supply you with good quality and affordable price. Most furniture here is made to order, but some also available in stock for immediate delivery.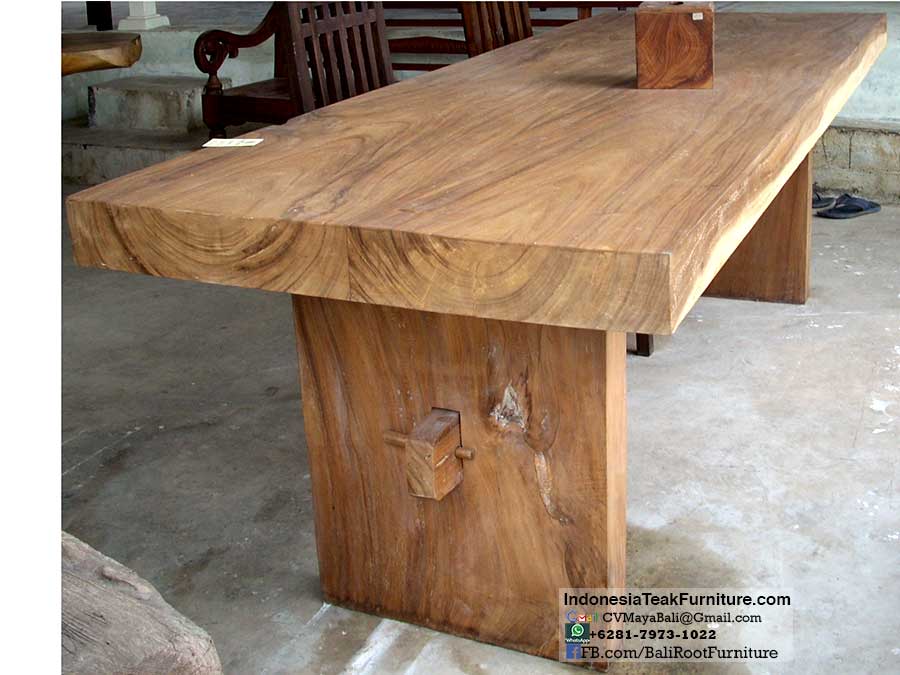 Furniture Code: ITF-TBL159
Furniture from Bali. Teak Wood Dining Table Furniture from Bali Indonesia.
Links to furniture from Bali :
Our furniture are made in Indonesia. Made to order and ready stock furniture available. We recommend to order our furniture at least a 20ft container To ship less than container load (LCL) is possible for certain furniture such as the large dining tables and the teak balls and bowls. Teak chairs that is not stackable is not recommended to order for less than container load.
---
www.IndonesiaTeakFurniture.com Bali boat wood furniture factory. Producer and exporter company for all kind of furniture made in Indonesia including live edge large suar wood dining table. This web site is owned by CV Maya. We're registered company. Tax id: 02.612.185.5-903.000. WhatsApp +6281353357458 Instagram: Boat Furniture Factory