Index > Boat Wood Furniture > Boat Wood Furniture Bench
Recycled Boat Wood Bench Bali Indonesia Furniture Recycled Ship Wood Bench. Reclaimed Ship Wood Bench Bali Indonesia. Reclaimed Ship Wood Bench Furniture Bali Indonesia.
Indonesian furniture direct from the furniture manufacturer in Java Indonesia. Wooden furniture from Java. Furniture made in Indonesia. Reclaimed Teak Wood Bench Recycle Teak Furniture Bali Java Indonesia. Our products including Home Accessories and Mirrors, Bars furniture including Bar Tables and Bar Chairs, Cabinets and Sideboards, Chairs and Stool,Coffee Tables, Home decor Objects, Chest Drawers, shelving.
*** Since all furniture here made of reclaimed boat wood, all furniture is unique and one of a kind. Variation may uccor
We have complete product lines includes Adirondak Single Chair, Armless Chair, Bar Stool, Benches, Boat Glass Coffee Table, Boat Rack, Boat Shelf with Drawers, Boat Wine Rack, Bookshelf, Cabinet, Console Table, Deck Chair, Drawer cabinet, Drawer Console Table, Folding Bar, Glass Coffee Table, Half Boat, Panelled Arm Chair, Panelled Coffee Table, Panelled Dining Table, Round Chair, Round Coffee Table, Round Dining Table, Small Coffee Table, Square Chair, TV Cabinet, Tables Chairs Sofas Stools Benches Cabinets Racks and Shelves.
We have many more boat wood furniture :
Teak wood bath mats from Indonesia. Factory direct, buy bathroom mats direct from factory in Java Indonesia. Non-slip shower mats made of teak wood and other solid wood from manufacturer and exporter company in Indonesia. Floor mats for your kitchen, patio or bathroom for safe footing. These durable hard wood sauna and spa mats also foldable, safe space and easy to store. The wood that was used for making these kitchen or bathroom floor mats, taken from sustainable plantations in Java Indonesia. Eco-friendly and sustainable. Kitchen Floor Mats from Indonesia. Teak wood shower bath mats made in Indonesia. Quality bathroom mats made of natural solid wood. Wood bath mats for bathroom floor direct from factory in Java Indonesia. Buy wholesale factory direct. Bulk quantity, worldwide shipping.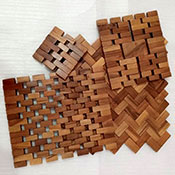 Kitchen utensils made of teak wood from Java Indonesia. Various teak wood spoons, forks, bowls, trays, plates and many more. Wide range of wooden tools for your kitchen. All made of solid wood including teak wood. Handmade by skill craftsmen of Indonesia. Browse our catalog of teak wood kitchenware direct from factory in Indonesia. Take a look at our extensive range of cooking utensils including spatula and cooking spoons. View also salad fork, teak wood bowls and plates for your restaurant or catering business. Wooden Cooking Utensils for Kitchen. Wooden spoons and plates to meet all your cooking needs. Don't forget to view our catalog of Kuksa cups made of wood. Nordic style wooden Kuksa cups made of teak wood direct from teak wood kitchen tools factory in Indonesia.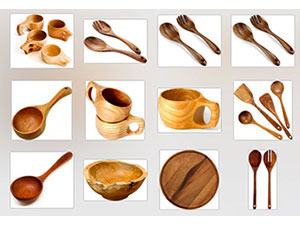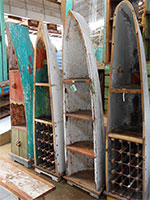 Boat Wood Furniture from Bali Indonesia
Shop | Teak Root Furniture Java | Reclaimed Wood Furniture Indonesia | Boat Wood Dining Room Furniture| Teak Bowl Factory
Teak Wood Bowls | Boat Wood Dining Table | Boat Wood Furniture Factory | Large Wood Dining Table
Teak wood mushrooms from Indonesia. Home and garden ornaments. Carved teak wood mushroom sculptures. Solid teak wood mushrooms handcarved by skill teak wood craftsmen using reclaimed teak wood. Handmade in Indonesia. Beautiful and durable teak wood home and garden decors. Unique and one of a kind.Don't forget to view our catalog of reclaimed boat wood letters.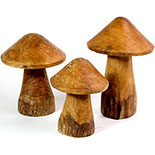 Furniture factory in Indonesia both Java and Bali. Producer & manufacturer company of teak wood furniture for indoor and outdoor. Indonesian furniture supplier and wholesaler sell teak root furniture, reclaimed wood furniture, mahogany wood furniture and large dining wood table as garden furniture.