Large Wooden Balls from Bali Indonesia. Teak Root Balls Bali Java.
Teak root balls in various sizes. Teak balls in plain or natural colors, also available in stain or finished look. Teak wood balls as home decorations or ornaments. Made in Indonesia.
Teak root wood balls made in Indonesia. Wooden balls from Bali Indonesia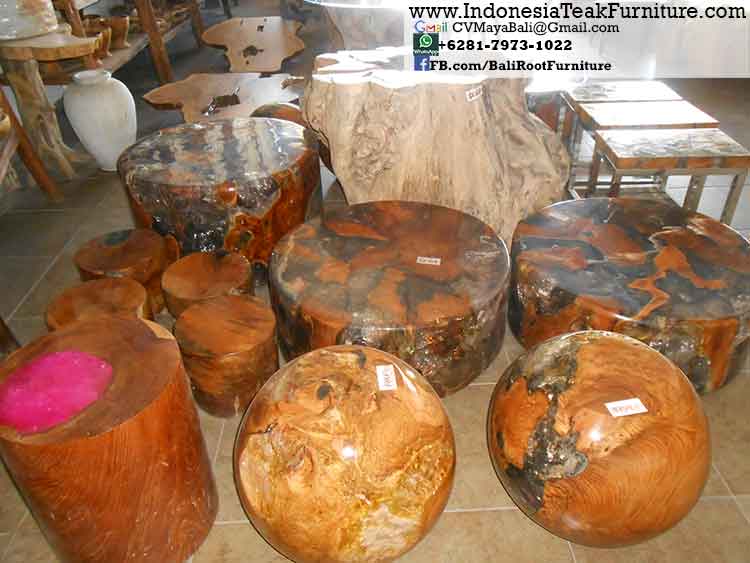 Furniture Product Code: LWB
Large Wooden Ball Table Accessories. Made of teak wood. Very unique home accents. Teak and resin furniture. Teak wood balls, stools, and coffee tables made of teak and resin acrylic.
This huge wooden ball also available as glass top table
Table Code: LWB-TB
Teak wood ball table with glass top

Table Code: LWB-SET
Teak wood ball table with glass top and stool

Table Code: LWBTB2 Size: 75cm Wide 50cm High
Teak wood ball table with glass top from Bali
The teak wood ball table available with or without the teak wood ball stool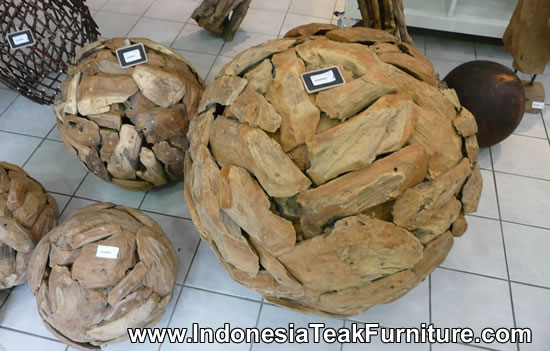 Table Code: LWB-CUT
Teak wood ball with of cut teak root wood. Teak Wood Sphere
View photo gallery of these teak wood balls on our sister site www.BALIFURNISH.com
Clicking the teak ball photos below will take you to our sister site.
Links to rustic bowls from Indonesia:

Go to Wooden Bowls from Indonesia Page

Please remember to visit our recommended page boat wood dining table and chairs. Dining room furniture made of reclaimed wood salvaged from old wooden boat or old Javanese house. Recommended for you to order these items along with other items. For more info, please email us or for fast response please WhatsApp +6281353357458. Visit our Instagram: Boat Furniture Factory
One of our best seller is the teak wood planters. It's been exported worldwide. Very popular as umbrellas holder or as planters. We're able to supply big quantity in one month.
Live Edge Dining Table from Indonesia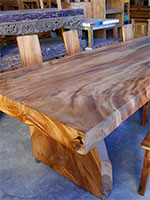 Large Dining Table from Indonesia
Links to Teak Wood Outdoor Furniture Made in Indonesia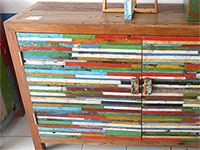 Reclaimed Boat Wood Furniture Factory from Indonesia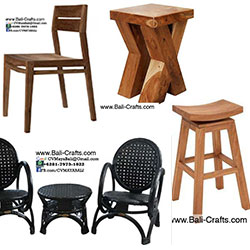 Indonesian Furniture | Bali Furniture | Shop | Root Furniture | Teak Bowls| Boat Wood Furniture | Reclaimed Boat Wood Furniture | Live Edge Dining Table
Our company CV MAYA registered and located in Bali and Java Indonesia. We produce and export various products made in Indonesia. Order furniture from Indonesia here. Browse our catalog and place your order for our wooden crafts and furniture on our sites. Browse www.Balifurnish.com for Bali wood crafts and home decors. Place your order for Bali Crafts on www.Bali-Crafts.com. Need help? send us email or send message on WhatsApp: +6281353357458.