Teak Root Furniture Factory
Teak Wood Furniture from Bali Indonesia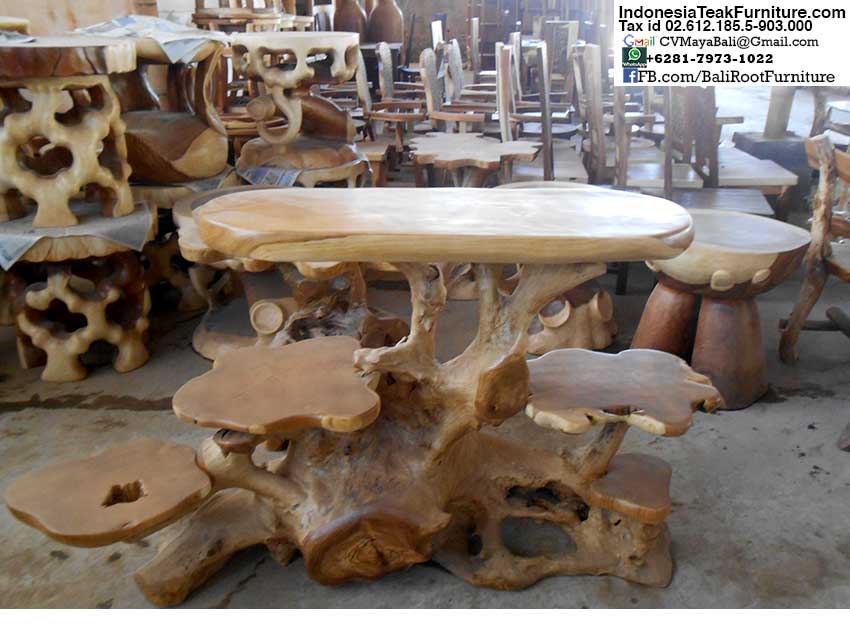 Furniture Code: TT11
Teak Root Shelves from Bali Indonesia
Wood Furniture and Home Decors from Bali Indonesia.

Teak Root Furniture Indonesia.

Boat wood home decors from Indonesia.

Boat Wood Furniture Indonesia

Big Table Furniture Indonesia.

Wooden Bowls Indonesia.

Live Edge Dining Table Indonesia.

Teak Furniture Acrylic

Bali Furniture

Teak Wood Floor Mats

Teak Wood Kuksa Cups from Indonesia

Teak Wood Kithen Utensils

Teak Wood Spoon Fork
Our furniture are made in Indonesia. Made to order and ready stock furniture available. We recommend to order our furniture at least a 20ft container To ship less than container load (LCL) is possible for certain furniture such as the large dining tables and the teak balls and bowls. Teak chairs that is not stack able is not recommended to order for less than a container load. View also our catalog of Kitchen Utensils made of teak wood including teak wood spoon sets, teak wood plates, trays and many more. Please don't forget also our Teak Wood Kuksa Cups.