Teak Furniture Manufacturer | Reclaimed Boat Timber Furniture | Recycled Boat Furniture Bali| Teak Root Furniture
Previous Reclaimed Teak Wood Photos | Back to Reclaimed Teak Wood Gallery | Next Reclaimed Teak Wood Photo
Reclaimed teak wood furniture from Java Indonesia. Furniture made of recylce teak wood. Wood salvaged from old Java wood house, wooden house and even wooden cart. Salvaged wood from accross Java Indonesia.
Photo showing furniture craftsmen and reclaimed teak wood on background
Looking to import teak wood furniture from Indonesia ? teak furniture manufacturer company in Java Indonesia ?
Contact us now. Send email to us using inquiry form or WhatsApp. We're able to supply you with teak wood furniture made of teak wood from teak plantation or reclaimed teak. Furniture for indoor and outdoor. All kind of furniture such as benches, tables, chairs, cabinets, consoles, daybeds etc. All made of teak wood. Furniture direct from furniture factory in Indonesia.
Teak wood cutlery wooden spoons forks from Indonesia direct from factory in Java Indonesia. Various kitchen cutlery and kitchen tools made of teak wood. Handcrafted by skill craftsmen with years of experience in producing teak wood bowls, teak wood chopping boards, spoon fork sets and serving trays. All kind of kitchen gadgets including butter knives, measuring cups and spoons, teak wood spatulas, egg holders, pastry rolls, herb grinders, teak wood sinks and vases. Source your kitchen tools direct from factory in Indonesia. Beautiful teak wood kitchen utensil. Durable, lightweight and beautiful wood texture. Browse our catalog and contact us if you need more information. See photo for our email address or send us message on WhatsApp.

Teak wood mushrooms from Indonesia. Home and garden ornaments. Carved teak wood mushroom sculptures. Solid teak wood mushrooms handcarved by skill teak wood craftsmen using reclaimed teak wood. Handmade in Indonesia. Beautiful and durable teak wood home and garden decors. Unique and one of a kind.Don't forget to view our catalog of reclaimed boat wood letters.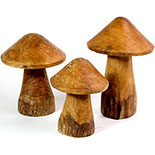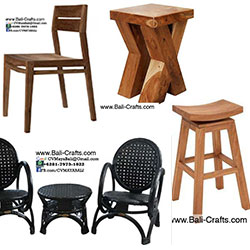 RECLAIMED BOAT WOOD CHAIR FURNITURE

RECYCLED BOAT FURNITURE BENCHES



RECLAIMED BOAT FURNITURE CABINETS
RECLAIMED WOOD FURNITURE STORAGE
HOME DECORS RECYCLED BOAT WOOD
Kitchen utensils made of teak wood from Java Indonesia. Various teak wood spoons, forks, bowls, trays, plates and many more. Wide range of wooden tools for your kitchen. All made of solid wood including teak wood. Handmade by skill craftsmen of Indonesia. Browse our catalog of teak wood kitchenware direct from factory in Indonesia. Take a look at our extensive range of cooking utensils including spatula and cooking spoons. View also salad fork, teak wood bowls and plates for your restaurant or catering business. Wooden Cooking Utensils for Kitchen. Wooden spoons and plates to meet all your cooking needs. Don't forget to view our catalog of Kuksa cups made of wood. Nordic style wooden Kuksa cups made of teak wood direct from teak wood kitchen tools factory in Indonesia.