Teak Root Wood Fruits Bowls Made in Indonesia. Teak Wood Kitchen Utensil from Indonesia
Teak wood kitchen utensil from Indonesia. Various products for your kitchen. Teak wood spoons forks made of wood from teak plantation. Wide range of serving trays and plates, bowls, cups, teak wood chopping boards and kuksa from Indonesia. Buy direct from factory in Java Indonesia. Enjoy competitive pricing. We ship worldwide, bulk quantity. Please contact us for further information regarding our kitchen tool products. Send us email or WhatsApp message.
Teak Wood Spoons Forks Indonesia | Teak Wood Cutting Boards Indonesia | Teak Wood Bowls Indonesia
Teak root wood bowls made in Indonesia. Perfect match for your teak root furniture. Good products to fill the empty space in your container. Anyone who buy teak root furniture must be interested in buying this natural style fruits bowl made of teak root wood.
Teak Wood Bowls Bali Indonesia
Product Code: TKBL 1
Teak Root Bowl from Indonesia. Fruits Bowl Rustic Style
Wooden Bowl with Natural or Rustic Style Made in Indonesia
Go to Wooden Bowls from Indonesia Page
Teak wood mushrooms from Indonesia. Home and garden ornaments. Carved teak wood mushroom sculptures. Solid teak wood mushrooms handcarved by skill teak wood craftsmen using reclaimed teak wood. Handmade in Indonesia. Beautiful and durable teak wood home and garden decors. Unique and one of a kind.Don't forget to view our catalog of reclaimed boat wood letters.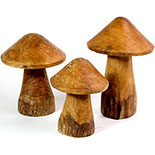 Live Edge Dining Table from Indonesia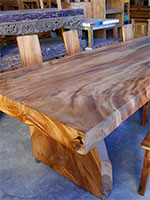 Large Dining Table from Indonesia
Links to Teak Wood Outdoor Furniture Made in Indonesia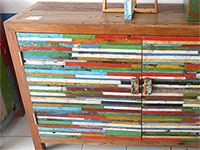 Reclaimed Boat Wood Furniture Factory from Indonesia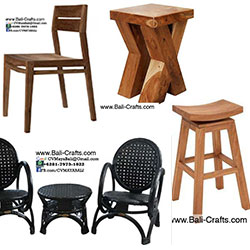 Indonesian Furniture | Bali Furniture | Shop | Root Furniture | Teak Bowls| Boat Wood Furniture | Teak Wood and Copper Bowls | Live Edge Dining Table
Kitchen utensils made of teak wood from Java Indonesia. Various teak wood spoons, forks, bowls, trays, plates and many more. Wide range of wooden tools for your kitchen. All made of solid wood including teak wood. Handmade by skill craftsmen of Indonesia. Browse our catalog of teak wood kitchenware direct from factory in Indonesia. Take a look at our extensive range of cooking utensils including spatula and cooking spoons. View also salad fork, teak wood bowls and plates for your restaurant or catering business. Wooden Cooking Utensils for Kitchen. Wooden spoons and plates to meet all your cooking needs. Don't forget to view our catalog of Kuksa cups made of wood. Nordic style wooden Kuksa cups made of teak wood direct from teak wood kitchen tools factory in Indonesia.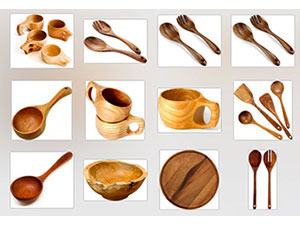 Our company CV MAYA registered and located in Bali and Java Indonesia. We produce and export products made in Indonesia. Order furniture from Indonesia here. Browse our catalog and place your order for our wooden crafts and furniture on our sites. Browse www.Balifurnish.com for Bali wood crafts and home decors. Place your order for Bali Crafts on www.Bali-Crafts.com. Need help? send us email or send message on WhatsApp: +6281353357458.