Teak Root Wood Fruits Bowls Made in Indonesia Rustic Style
Teak root wood bowls made in Indonesia. Perfect match for your teak root furniture. Good products to fill the empty space in your container. Anyone who buy teak root furniture must be interested in buying this natural style fruits bowl made of teak root wood.
Teak Wood Bowls Bali Indonesia
Product Code: TKBL 1
Teak Root Bowl from Indonesia. Fruits Bowl Rustic Style
Wooden Bowl with Natural or Rustic Style Made in Indonesia
Teak Bowl Code
Wooden Bowl Description and Size
US$ Price
Minimum
Order
TKBL-1
Teak Wood Bowl 30 to 45cm
US$ 16.65
5pcs
Links to rustic bowls from Indonesia:

Go to Wooden Bowls from Indonesia Page

Please remember to visit our recommended page boat wood dining table and chairs. Dining room furniture made of reclaimed wood salvaged from old wooden boat or old Javanese house. Recommended for you to order these items along with other items. For more info, please email us or for fast response please WhatsApp +6281353357458. Visit our Instagram: Boat Furniture Factory
Live Edge Dining Table from Indonesia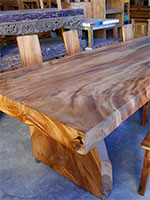 Large Dining Table from Indonesia
Links to Teak Wood Outdoor Furniture Made in Indonesia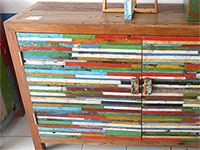 Reclaimed Boat Wood Furniture Factory from Indonesia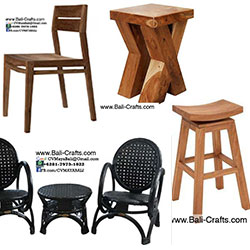 Indonesian Furniture | Bali Furniture | Shop | Root Furniture | Teak Bowls| Boat Wood Furniture | Reclaimed Boat Wood Furniture | Live Edge Dining Table
Our company CV MAYA registered and located in Bali and Java Indonesia. We produce and export various products made in Indonesia. Order furniture from Indonesia here. Browse our catalog and place your order for our wooden crafts and furniture on our sites. Browse www.Balifurnish.com for Bali wood crafts and home decors. Place your order for Bali Crafts on www.Bali-Crafts.com. Need help? send us email or send message on WhatsApp: +6281353357458.