Indonesian Teak Root Furniture Factory. Bali Furniture
Teak Wood Furniture from Bali Indonesia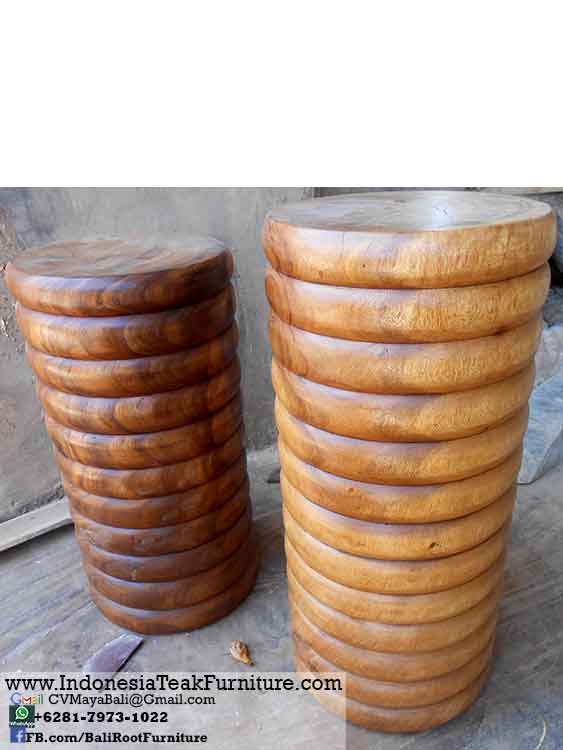 Furniture Code: TWS12
Furniture from Bali. Wood Furniture from Bali Indonesia. Suar wood side table, stool or planter. Made in Indonesia. Available in varous sizes.
Our furniture are made in Indonesia. Made to order and ready stock furniture available. We recommend to order our furniture at least a 20ft container To ship less than container load (LCL) is possible for certain furniture such as the large dining tables and the teak balls and bowls. Teak chairs that is not stackable is not recommended to order for less than container load. Please view also our catalog of reclaimed boat wood letter home decors from Indonesia. We produce wall decors made of recycled boat wood timber. Handmade wooden alphabet letters made of reclaimed old fishing boats from Indonesia. Handmade using old retired wooden boats, real original colors from the wooden boats. Durable and suitable for outdoor use.