Teak Wood Coffee Table Furniture from Indonesia. Antique reproductions furniture made in Indonesia. Reclaimed teak wood furniture. Old wood furniture from Java and Bali. Indonesia indoor furniture manufacturers company. Indonesia furniture exports.
HOW TO PLACE YOUR ORDER: Please send your order in details using our inquiry form.Tell us the product code and quantity needed. Tell us also your name, complete address and phone/fax number. Don't forget to include a brief info about your company or business. We will then reply with product pricing and shipping. We receive many emails everyday, please be serious. We give response only to serious inquiry. Thank you for your cooperation. We're looking forward for doing long term business with you. For immediate response, call (62 81) 7973 1022 after emailing.
Links to Teak Wood Coffee Table Furniture:
Back to Antique Coffee Tables Catalog
Kitchen utensils made of teak wood from Java Indonesia. Various teak wood spoons, forks, bowls, trays, plates and many more. Wide range of wooden tools for your kitchen. All made of solid wood including teak wood. Handmade by skill craftsmen of Indonesia. Browse our catalog of teak wood kitchenware direct from factory in Indonesia. Take a look at our extensive range of cooking utensils including spatula and cooking spoons. View also salad fork, teak wood bowls and plates for your restaurant or catering business. Wooden Cooking Utensils for Kitchen. Wooden spoons and plates to meet all your cooking needs. Don't forget to view our catalog of Kuksa cups made of wood. Nordic style wooden Kuksa cups made of teak wood direct from teak wood kitchen tools factory in Indonesia.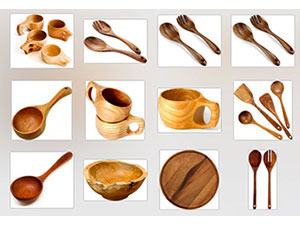 Garden decorations from Indonesia. Our garden decorations & home accessories are a perfect complement to your indoor or outdoor ensemble. Please click links below to view our home accents products. These links will take you to our sister site www.Balifurnish.com. This site is the No.1 source in Indonesia for all handicrafts, accessories, arts crafts and home decors. To combine order for this site and order for Balifurnish.com is possible. We're under the same company, CV Maya.
Big Wood Slabs Table Tops
Bali Suar Wood Dining Tables
Teak wood kitchen utensil from Indonesia. Various products for your kitchen. Teak wood spoons forks made of wood from teak plantation. Wide range of serving trays and plates, bowls, cups, teak wood chopping boards and kuksa from Indonesia. Buy direct from factory in Java Indonesia. Enjoy competitive pricing. We ship worldwide, bulk quantity. Please contact us for further information regarding our kitchen tool products. Send us email or WhatsApp message.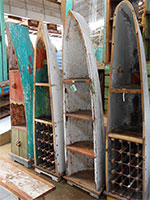 Boat Wood Furniture from Bali Indonesia
Live Edge Dining Table from Indonesia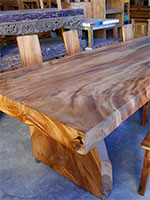 Large Dining Table from Indonesia
---