Reclaimed Teak Wood Furniture from Indonesia by CV MAYA. Reclaimed Teak Furniture Made in Indonesia. Java Teak Furniture from Recycle Wood
Indonesian furniture direct from the furniture manufacturer in Java Indonesia. Wooden furniture from Java. Furniture made in Indonesia.
Reclaimed Teak Wood Furniture Code: MR-2052
Teak Furniture from Indonesia. Contact us for more details. Reclaimed Teak Wood Bench Old Teak Wood Furniture Factory Bali

Our company located in Denpasar Bali Indonesia with furniture factory in Java. Ph.(62 81) 353357458 Cel/WhatsApp: +628179731022 Email Us. Visit our Instagram page Boat Furniture Factory to get up date of our furniture collection. See also our Facebook page Boat Furniture Factory.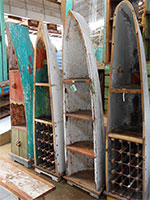 Boat Wood Furniture from Bali Indonesia

Shop | Teak Root Furniture Java | Reclaimed Wood Furniture Indonesia | Boat Wood Dining Room Furniture| Teak Bowl Factory
Teak Wood Bowls | Boat Wood Dining Table | Boat Wood Furniture Factory | Large Wood Dining Table
Furniture factory in Indonesia both Java and Bali. Producer and manufacturer company of teak wood furniture for indoor and outdoor. Indonesian furniture supplier and wholesaler sell teak root furniture, reclaimed wood furniture, mahogany wood furniture and large dining wood table as garden furniture.