Teak Root Garden Set Indonesia. Indonesian Teak Furniture Manufacturer
Manufacturer and Exporter Company for Teak Root Wood Furniture
Teak garden furniture from Java Indonesia. Outdoor furniture made of teak root wood. Suitable for patio and lawn. Rustic garden furniture set made of hardwood. Teak furniture set for out door. Teak wood garden furniture Java Indonesia.
Furniture Code: BGROOT
Teak root garden chair from Indonesia. Garden furniture made of teak root wood.
For sell in set. This garden furniture set contains 1 bench, 1 table and 3 chairs.
Price US$ 349 EXW
1x20ft container for 12 sets. 1x40ft container for 24 sets.
Contact us for shipping charge. We ship to any major ports worldwide.
Send email to us using inquiry form
Ph.(62 81) 353357458 Cel/WhatsApp: +628179731022 Cel (62 81) 79731022
Teak Root Garden Set
Photo No.1

Teak Root Garden Set
Photo No.2

Teak Root Garden Set
Photo No.3

Teak Root Garden Set
Photo No.4
Back to Teak Furniture Home | Recycled Boat Wood Furniture | Live Edge Dining Table from Indonesia



Buy teak garden furniture direct from Java Indonesia furniture manufacturer and furniture factory. Our company CV Maya is teak furniture company who produce and exports teak furniture for outdoor garden. Our teak outdoor furniture made of teak wood taken from teak root. Very strong, water and rot resistant, surely will last for generations.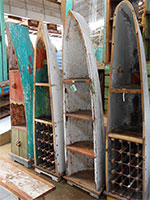 Boat Wood Furniture from Bali Indonesia
Rustic Teak furniture from Indonesia. All teak wood furniture here made of reclaimed teak wood and legally harvested teak wood from government controlled teak plantations across Java. Java has largest teak plantation and perhaps the best teak wood in the world.

Indonesian Furniture suitable for living room, dining room bedroom or hotel. Garden furniture and patio lawn or pool. All made in Indonesia. As seen in Bali and Java. Imported by furniture companies around the world exports by Indonesian furniture company or Indonesian furniture factory and wholesaler.

Rustic furniture manufacturer company in Java Indonesia. Rustic teak wood furniture made of reclaimed teak wood or recycle timber.

Indonesian Rustic furniture manufacturer company. Teak furniture factory. Exporter and wholesaler for wooden furniture made of recycle teak wood.
Here's a list of Indonesia Java teak wood furniture we supply:

Rustic Teak Wood Cabinets and Dresser
Rustic Teak Wood Chairs Benches
Rustic Teak Wood Coffee Tables
Rustic Teak Wood Desks Bookshelves
Rustic Teak Wood Dining Tables
Rustic Teak Wood Bookshelf
Teak Log Furniture
Antique Teak Furniture
Reclaimed teak wood furniture
Teak Root Wood Furniture Java

Rustic furniture from Java Indonesia made by furniture company . Java teak wood cabinets bookshelf. Indonesian teak furniture home and office furniture.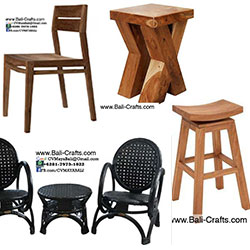 Teak wood mushrooms from Indonesia. Home and garden ornaments. Carved teak wood mushroom sculptures. Solid teak wood mushrooms handcarved by skill teak wood craftsmen using reclaimed teak wood. Handmade in Indonesia. Beautiful and durable teak wood home and garden decors. Unique and one of a kind.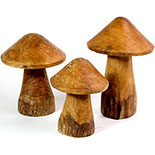 Indonesian Furniture | Bali Furniture | Shop | Root Furniture | Teak Bowls| Boat Wood Furniture | Reclaimed Boat Wood Furniture | Live Edge Dining Table