Furniture from Indonesia. Teak wood Bookshelves, display cabinets, wardrobe and armoires made of teak wood. Indoor furniture Java. Java Bali Furniture made of teak wood.
These are online catalog of teak wood furniture made in Indonesia. Wooden teak furniture for export direct from furniture factory in Indonesia
Furniture Code: TIC2-6
Teak Wood Furniture from Indonesia. Teak Wood Furniture Drawers Furniture Exporter In Indonesia


Shop | Teak Root Furniture Java | Reclaimed Wood Furniture Indonesia | Boat Wood Dining Room Furniture| Teak Bowl Factory
Teak Wood Bowls | Boat Wood Dining Table | Boat Wood Furniture Factory | Large Wood Dining Table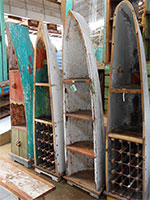 Boat Wood Furniture from Bali Indonesia
Furniture factory in Indonesia both Java and Bali. Producer and manufacturer company of teak wood furniture for indoor and outdoor. Indonesian furniture supplier and wholesaler sell teak root furniture, reclaimed wood furniture, mahogany wood furniture and large dining wood table as garden furniture.