Index > Reclaimed Teak Furniture >Console Table 1 (TC1 to 12) | Console Table 2 (TCP2-1 to 6) | Console Table 3 (MR4006-4066) | Console Table 4 (MR5031 to 5095)
Java Indonesia Reclaimed Furniture Recycle Teak Furniture by CV MAYA
Reclaimed Teak Wood Furniture Made in Indonesia. Furniture from Bali and Java Indonesia. Furniture made of old teak wood. Home furniture, outdoor garden furniture and patio furniture. Office furniture. Furniture for hotels, restaurant, living room and bedroom
Traditional Java room partition. Hand carved wood home entrance, doorway and panels. Carved Exterior and Interior Doors. Java ethnic furniture and home accents. garden entryway. Indonesian antique furniture, architectural elements, Java house, village handicraft and folk art. Handcarved doors from Java Indonesia. Teak wood doors ethnic carvings.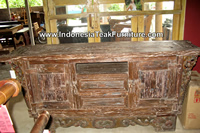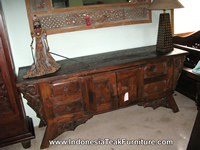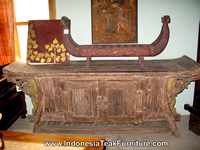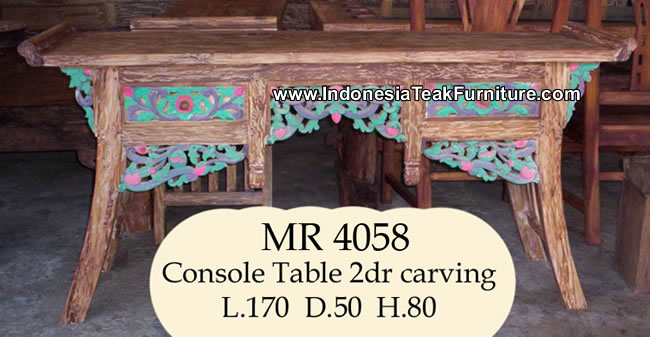 Links to all Teak Wood Furniture and Teak Wood Kitchen Cutlery from Java Indonesia:
More Teak Wood Furniture from Indonesia. Rustic Furniture Made in Indonesia
Java Teak Furniture. Teak Wood Benches, Teak Wood Daybeds, Tables etc.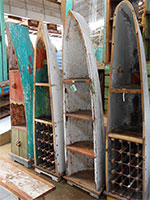 Boat Wood Furniture Factory in Indonesia
Back to Indonesia Teak Furniture Home Page
Teak root wood console table from Indonesia. Handmade console table made of teak root wood. Teak root wood console table made of teak tree root wood from teak plantation in Java Indonesia. Durable and real solid wood suitable for indoor and outdoor. Teak wood furniture for your home and garden. Available in various sizes. Each console table here and all other teak root furniture is unique and one of a kind. Please email us for further information about ordering and importing our teak root furniture. Teak wood console table from Indonesia.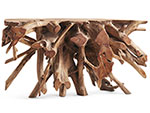 Indonesia furniture. Old teak furniture from Java Indonesia. Bali furniture. Reclaimed teak wood bench, chairs, lounger, tables, cabinets etc. Made in Java Indonesia. The center of furniture industry in Indonesia. Java also home to many teak plantations. Our furniture made of solid hardwood teak. Our teak furniture will last for generations to come !