Furniture from Indonesia. Furniture from Wooden Boat. Reclaimed Wood Furniture Java Bali Indonesia.
Wooden furniture made of recycle wood from wood boats, old teak houses, wooden carts etc. We're furniture factory in Java and Bali Indonesia producer of various kind of wooden furniture including coffee tables, armoire or wardrobe, teak cabinets, wooden cupboards and other kind of furniture. All is guarantee to be good quality. Included in our online catalogs are other indonesian furniture such as chest drawers, credenza desk, bed sides, teak wood bed with four posters.
Indonesian furniture direct from the furniture manufacturer in Java Indonesia. Wooden furniture from Java. Furniture made in Indonesia.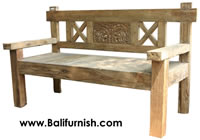 Reclaimed Teak Wood Furniture. Bookshelves, cupboards, wardrobe and armoires made of recycle teak wood from java :
Reclaimed Teak Wood Furniture Java Bali Indonesia. Unique home decorations made in Indonesia. Decorations made of old tree trunk from Indonesia. Home and garden decorations made of old wood tree trunk. Home accents and ornaments with antique or rustic style made in Indonesia. This is very unique and one of a kind products.
Reclaimed Teak Furniture from Java Indonesia for bedroom, living room and dining room. Reclaimed teak chairs and table set including bar stools. Also available four poster bed made of reclaimed timber from Java Indonesia. All teak timber here salvaged from old houses gebyok in villages across java island of Indonesia.
Four poster bed made of reclaimed teak wood
Our company located in Denpasar Bali Indonesia with furniture factory in Java. Ph.(62 81) 353357458 Cel/WhatsApp: +628179731022 Email Us. Visit our Instagram page Boat Furniture Factory to get up date of our furniture collection. See also our Facebook page Boat Furniture Factory.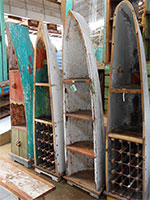 Boat Wood Furniture from Bali Indonesia

Shop | Teak Root Furniture Java | Reclaimed Wood Furniture Indonesia | Boat Wood Dining Room Furniture| Teak Bowl Factory
Teak Wood Bowls | Boat Wood Dining Table | Boat Wood Furniture Factory | Large Wood Dining Table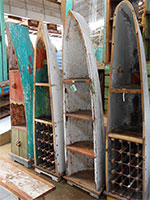 Boat Wood Furniture from Bali Indonesia
Furniture factory in Indonesia both Java and Bali. Producer and manufacturer company of teak wood furniture for indoor and outdoor. Indonesian furniture supplier and wholesaler sell teak root furniture, reclaimed wood furniture, mahogany wood furniture and large dining wood table as garden furniture.