You're Here: Home > Reclaimed Teak Furniture > Reclaimed Teak Furniture ITF-P2 | Reclaimed Teak Furniture ITF-P1
Unique home decorations made in Indonesia. Decorations made of old tree trunk from Indonesia. Home and garden decorations made of old wood tree trunk. Home accents and ornaments with antique or rustic style made in Indonesia. This is very unique and one of a kind products.
More teak furniture from Indonesia. Browse our catalog of teak furniture, from dining table to antique tv stand. All made of teak from Java Indonesia.
| | | Indonesian Teak Wood Furniture |
| --- | --- | --- |
Links to other pages with palm pots or palm wood planters (palm bowls)

The tree trunk wood arts is a perfect match to our teak root furniture
Combine order for tree trunk wood arts with teak root furniture

Furniture teak tree root Made in Indonesia
Don't forget, teak root furniture from Indonesia, NOT Thailand or Myanmar. This is not Thailand teak root furniture or Myanmar teak root furniture. Click to view our complete catalog for tree root furniture.
View More Teak Wood Decorations and Ornaments Made in Indonesia
Back to Teak Root Bench Furniture Catalog Page 2
Steel Drum Furniture from Indonesia
Oil Barrel Furniture from Indonesia
Links to Teak Wood Outdoor Furniture Made in Indonesia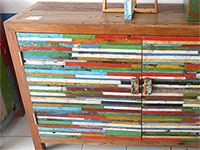 Reclaimed Boat Wood Furniture Factory from Indonesia
Indonesia Teak Furniture | Bali Furniture | Shop | Teak Root Furniture | Teak Wood Bowls| Boat Wood Furniture | reclaimed boat wood furniture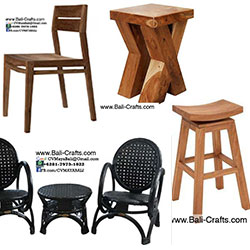 Our company CV MAYA registered and located in Bali and Java Indonesia. We produce and export various products made in Indonesia. Order furniture from Indonesia here. Browse our catalog and place your order for our wooden crafts and furniture on our sites. Browse www.Balifurnish.com for Bali wood crafts and home decors. Place your order for Bali Crafts on www.Bali-Crafts.com. Need help? send us email or send message on WhatsApp: +6281353357458.