Teak wood kitchen utensil from Indonesia. Various products for your kitchen. Teak wood spoons forks made of wood from teak plantation. Wide range of serving trays and plates, bowls, cups, teak wood chopping boards and kuksa from Indonesia. Buy direct from factory in Java Indonesia. Enjoy competitive pricing. We ship worldwide, bulk quantity. Please contact us for further information regarding our kitchen tool products. Send us email or WhatsApp message.
Teak Wood Spoons Forks Indonesia | Teak Wood Cutting Boards Indonesia | Teak Wood Bowls Indonesia
Rustic Furniture Made in Indonesia. Teak Root Table from Java
When ordering our teak root furniture, please remember that you may receive teak root furniture which a bit different from photos shown on our web site. However we always try hard to be as close as possible. We also guarantee that we will send you the same size. Below you will find some of our teak root table. These are very common. If you order these table, we could give you almost the same teak root table with the photo (most of the time).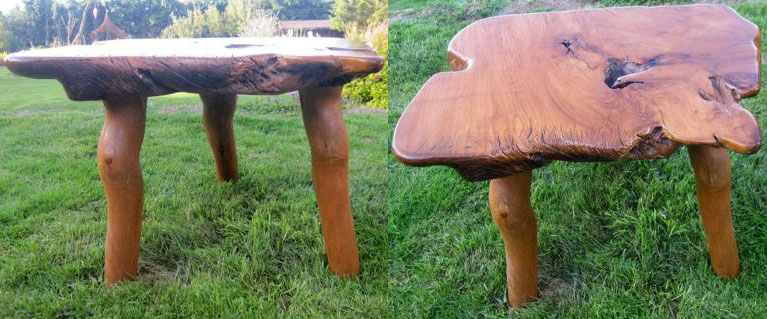 Product Code: TRTBL P2-3
Teak Root Table from Indonesia
Rustic furniture made of teak tree log
Teak wood cutlery wooden spoons forks from Indonesia direct from factory in Java Indonesia. Various kitchen cutlery and kitchen tools made of teak wood. Handcrafted by skill craftsmen with years of experience in producing teak wood bowls, teak wood chopping boards, spoon fork sets and serving trays. All kind of kitchen gadgets including butter knives, measuring cups and spoons, teak wood spatulas, egg holders, pastry rolls, herb grinders, teak wood sinks and vases. Source your kitchen tools direct from factory in Indonesia. Beautiful teak wood kitchen utensil. Durable, lightweight and beautiful wood texture. Browse our catalog and contact us if you need more information. See photo for our email address or send us message on WhatsApp.

Live Edge Dining Table from Indonesia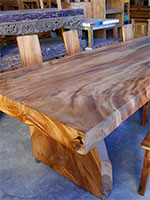 Large Dining Table from Indonesia
Links to Teak Wood Outdoor Furniture Made in Indonesia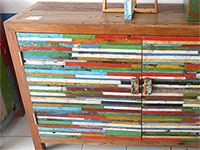 Reclaimed Boat Wood Furniture Factory from Indonesia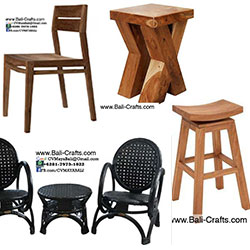 Teak wood mushrooms from Indonesia. Home and garden ornaments. Carved teak wood mushroom sculptures. Solid teak wood mushrooms handcarved by skill teak wood craftsmen using reclaimed teak wood. Handmade in Indonesia. Beautiful and durable teak wood home and garden decors. Unique and one of a kind.Don't forget to view our catalog of reclaimed boat wood letters.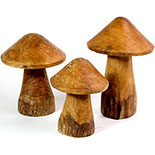 Indonesian Furniture | Bali Furniture | Shop | Root Furniture | Teak Bowls| Boat Wood Furniture | Teak Wood and Copper Bowls | Live Edge Dining Table
Furniture from Bali Indonesia. Home decors and lanscape ornaments made in Indonesia. Handmade by skill artisans of Indonesia. View our online catalog of various furniture and crafts made of wide range of materials you can find in Indonesia. We have furniture made of teak wood, suar wood, stone even recycled car tires. You can see here furniture made from reclaimed wooden boats, teak root wood furniture and many more.
Teak furniture from Indonesia. Teak wood furniture for outdoor patio, garden, lawn or pool. Made in Indonesia and exported worldwide. Good quality teak furniture and reasonable price. We've been exporting quality teak wood furniture from Indonesia since 2002. Now our company has costumers around the world. To order our Indonesia teak furniture, please visit our sister site and place your order for our home decors, landscaping ornaments, furniture and Bali Crafts. Visit www.Bali-Crafts.com to view our latest collection of Furniture, Crafts and Home Decors from Bali Indonesia.