You're HOME > Teak Root Furniture > Teak Root Bench Page 2 (TRBN2-1 to 16) | Teak Root Bench Page 1 (TRBN 1 to 25)
Teak Root Furniture Made in Indonesia by www.IndonesiaTeakFurniture.com
Manufacturer Exporter Company for Rustic Furniture and Handicrafts Made in Indonesia.
Rustic Furniture Made in Indonesia. Teak Root Bench from Java. When ordering our teak root furniture, please remember that you may receive teak root furniture which a bit different from photos shown on our web site. However we always try hard to be as close as possible. We also guarantee that we will send you the same size. Below you will find some of our teak root tables. These are very common. If you order these tables, we could give you almost the same teak root table with the photo (most of the time).
Palm pots from Indonesia. We're manufacturer and exporter company of palm wood pots and palm wood plainters. A unique home and garden decorations. More information, click this link for palm vase from Indonesia
Links to all teak root bench furniture: You're here: Page 2
Live Edge Dining Table from Indonesia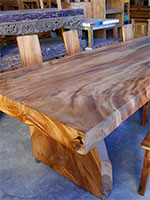 Large Dining Table from Indonesia
Links to Teak Wood Outdoor Furniture Made in Indonesia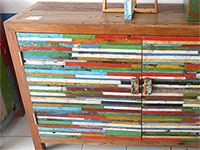 Reclaimed Boat Wood Furniture Factory from Indonesia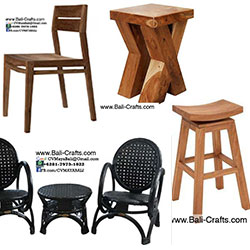 Indonesia Teak Furniture | Bali Furniture | Shop | Teak Root Furniture | Teak Wood Bowls| Boat Wood Furniture | Reclaimed Boat Wood Furniture