Rustic Teak Wood Furniture from Indonesia by IndonesiaTeakFurniture.com
Manufacturer Exporter Company for Rustic Outdoor Furniture Made in Indonesia.
Rustic Outdoor Furniture | Teak Wood Furniture Set from Indonesia | Teak Furniture Manufacturer Indonesia
Teak wood furniture from Indonesia. Teak furniture made of old teak timber. Teak wood recycle from old houses in Java. By using recycle teak wood, we produce furniture with strong and dry wood. No need to worry about furniture cracking or splitting. To produce furniture with good construction also important. Producing teak furniture with reclaimed teak wood but with bad construction is useless. To get good quality teak furniture, we need good teak wood and good construction.
Approximate quantity in container 20ft for teak table:
Small 50x55x45cm 325 pieces
Medium 70x75x45cm 170 pieces
Large 100x110x45cm 81 pieces
For 47ft container, simply double the quantity
Teak root bench indonesia. Browse our catalog of teak root wood bench. These catalog shows you model of teak bench which available for ordering most of the time. Remember, we always ship garden teak root furniture in clean, fine sanded and finished condition. Sorry, photos here show many teak wood bench in half finished condition.
Eco friendly wood furniture made of teak wood from teak plantations in Java Indonesia. Garden furniture set made of teak wood :
rustic lodge furniture
Southwest rustic furniture
Teak twig Furniture from Java Indonesia
Rustic furniture with drawers
Southwestern log furniture
Other than rustic furniture made of teak wood log and teak wood twig, we also produce various home and garden decor in rustic southwestern style. These include rustic teak bowls and rustic planters. Suitable to decorate your garden, lawn or patio.
More Photos from Rustic Furniture Factory in Java Indonesia. Manufacturer Company for Teak Rustic Furniture
Outdoor furniture and Indoor furniture made of teak wood from Java Indonesia
Teak Twig and Teak Wood Log Furniture Made in Indonesia
TEAK ROOT FURNITURE GALLERY
We have many home accents and garden decorations products made in Indonesia. Made of various natural materials such as reclaimed wood, stone, terracota etc. Please visit www.Balifurnish.com for more home accents and decorations. Visit balifurnish.com and you will find many wooden bowls in rustic style. Very good to match our rustic teak wood furniture and reclaimed wood antique reproduction furniture. More wooden bowls, go to www.Balifurnish.com (click the link)
Links to Teak Wood Outdoor Furniture Made in Indonesia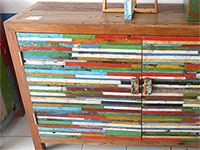 Reclaimed Boat Wood Furniture Factory from Indonesia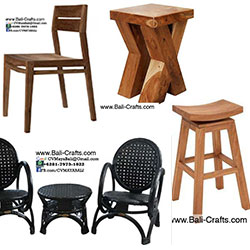 Teak wood mushrooms from Indonesia. Home and garden ornaments. Carved teak wood mushroom sculptures. Solid teak wood mushrooms handcarved by skill teak wood craftsmen using reclaimed teak wood. Handmade in Indonesia. Beautiful and durable teak wood home and garden decors. Unique and one of a kind.Don't forget to view our catalog of reclaimed boat wood letters.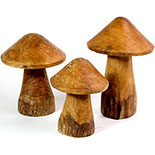 Indonesian Furniture | Bali Furniture | Shop | Root Furniture | Teak Bowls| Boat Wood Furniture | Teak Wood and Copper Bowls | Live Edge Dining Table
Kitchen utensils made of teak wood from Java Indonesia. Various teak wood spoons, forks, bowls, trays, plates and many more. Wide range of wooden tools for your kitchen. All made of solid wood including teak wood. Handmade by skill craftsmen of Indonesia. Browse our catalog of teak wood kitchenware direct from factory in Indonesia. Take a look at our extensive range of cooking utensils including spatula and cooking spoons. View also salad fork, teak wood bowls and plates for your restaurant or catering business. Wooden Cooking Utensils for Kitchen. Wooden spoons and plates to meet all your cooking needs. Don't forget to view our catalog of Kuksa cups made of wood. Nordic style wooden Kuksa cups made of teak wood direct from teak wood kitchen tools factory in Indonesia.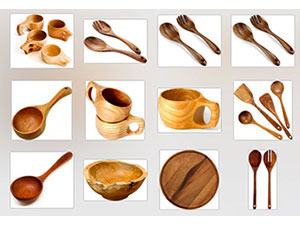 Our company CV MAYA registered and located in Bali and Java Indonesia. We produce and export products made in Indonesia. Order furniture from Indonesia here. Browse our catalog and place your order for our wooden crafts and furniture on our sites. Browse www.Balifurnish.com for Bali wood crafts and home decors. Place your order for Bali Crafts on www.Bali-Crafts.com. Need help? send us email or send message on WhatsApp: +6281353357458.
Furniture from Bali Indonesia. Home decors and lanscape ornaments made in Indonesia. Handmade by skill artisans of Indonesia. View our online catalog of various furniture and crafts made of wide range of materials you can find in Indonesia. We have furniture made of teak wood, suar wood, stone even recycled car tires. You can see here furniture made from reclaimed wooden boats, teak root wood furniture and many more.
Teak furniture from Indonesia. Teak wood furniture for outdoor patio, garden, lawn or pool. Made in Indonesia and exported worldwide. Good quality teak furniture and reasonable price. We've been exporting quality teak wood furniture from Indonesia since 2002. Now our company has costumers around the world. To order our Indonesia teak furniture, please visit our sister site and place your order for our home decors, landscaping ornaments, furniture and Bali Crafts. Visit www.Bali-Crafts.com to view our latest collection of Furniture, Crafts and Home Decors from Bali Indonesia.