Reclaimed Teak Wood Furniture from Indonesia. Ethnic furniture made in Indonesia
Antique furniture manufacturer company Bali Java Indonesia.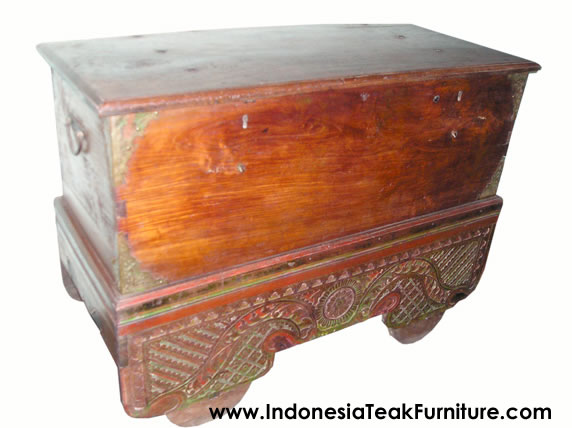 Furniture Code: GRB 4
Reclaimed Teak Wood Furniture
Old Wood Gerobog Furniture Made in Indonesia
HOW TO PLACE YOUR ORDER: Please send your order in details using our inquiry form.Tell us the product code and quantity needed. Tell us also your name, complete address and phone/fax number. Don't forget to include a brief info about your company or business. We will then reply with product pricing and shipping. We receive many emails everyday, please be serious. We give response only to serious inquiry. Thank you for your cooperation. We're looking forward for doing long term business with you. For immediate response, call (62 81) 7973 1022 after emailing.
View More Teak Wood Decorations and Ornaments Made in Indonesia
Go to Teak Root Furniture from Indonesia Catalog
Links to Teak Wood Outdoor Furniture Made in Indonesia
Indonesia Teak Furniture Home | Bali Furniture | Shop | Teak Root Furniture | Teak Wood Bowls| Boat Wood Furniture | reclaimed boat wood furniture
Our company CV MAYA registered and located in Bali and Java Indonesia. We produce and export various products made in Indonesia. Order furniture from Indonesia here. Browse our catalog and place your order for our wooden crafts and furniture on our sites. Browse www.Balifurnish.com for Bali wood crafts and home decors. Place your order for Bali Crafts on www.Bali-Crafts.com. Need help? send us email or send message on WhatsApp: +6281353357458.
---