Teak Wood Furniture Indonesia
Wooden Furniture from Bali Indonesia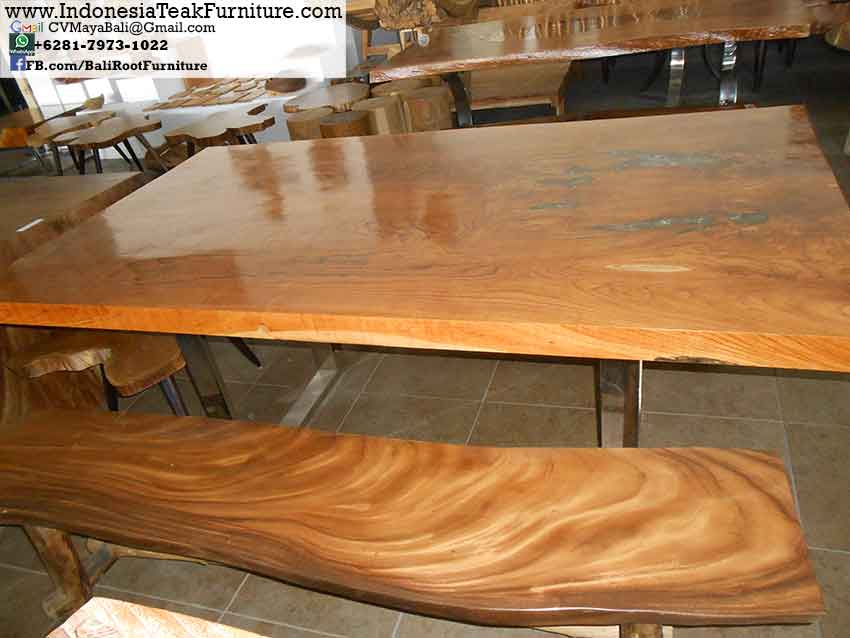 Furniture Code: P26-TABLE
Large wooden dining table with bench set from Bali Indonesia. Solid wood and resin table furniture. Massive wood table with chair sets. Wood furniture from Indonesia. Available in various sizes. Made to order.
Links to more wooden furniture :
Wood Furniture and Home Decors Bali Indonesia.

Teak Root Furniture Indonesia.

Boat wood home decors from Indonesia.

Boat Wood Furniture Indonesia

Big Table Furniture Indonesia.

Wooden Bowls Indonesia.

Wood Decors Indonesia.

Teak Furniture Acrylic

Bali Furniture

Reclaimed Furniture Indonesia.
Furniture from Bali made of solid teak wood and other kind of wood including suar table. Indonesian Furniture. Teak Wood Furniture from Indonesia. Wooden Furniture from Bali Indonesia. Wood Furniture and Home Decors from Bali Indonesia.
www.IndonesiaTeakFurniture.com Bali boat wood furniture factory. Producer and exporter company for all kind of furniture made in Indonesia including live edge large suar wood dining table. This web site is owned by CV Maya. We're registered company. Tax id: 02.612.185.5-903.000. WhatsApp +6281353357458 Instagram: Boat Furniture Factory