Teak Root Furniture Made in Indonesia by www.IndonesiaTeakFurniture.com
Manufacturer & Exporter Company for Rustic Furniture and Handicrafts Made in Indonesia
Rustic Furniture Made in Indonesia. Teak Root Table from Java
When ordering our teak root furniture, please remember that you may receive teak root furniture which a bit different from photos shown on our web site. However we always try hard to be as close as possible. We also guarantee that we will send you the same size. Below you will find some of our teak root tables. These are very common. If you order these tables, we could give you almost the same teak root table with the photo (most of the time).
Teak Root Wood Planters and Umbrella Holders made in Indonesia. Wooden Pails from Java Indonesia. Wood Home Accents. Homewares and accessories from Indonesia. Teak wood homewares. For more information regarding our products (pricing, shipping etc.) Browse our web sites or chat with us on our social media, go to Teak Furniture linktree page. All products made to order only. Please order way in advance. The earlier you place the order, the better.
View more teak root furniture made in Indonesia
Click this link to go to our rustic furniture teak root table page 2
Teak Wood Furniture Teak Table Indonesia
Teak root furniture . Remember also to visit our photo gallery of teak root furniture from Java Indonesia. Beautiful teak root furniture such as bench, chairs and tables. All made of teak tree root wood from teak plantations in Java Indonesia. Good quality cheap price.
Wooden Table Furniture from Indonesia. Garden Dining Table Made in Indonesia
Outdoor dining table made of wood. Please browse our thick wood table catalog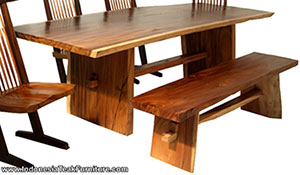 Live Edge Dining Table from Indonesia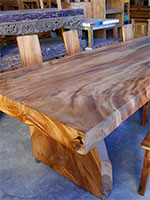 Large Dining Table from Indonesia
Links to Teak Wood Outdoor Furniture Made in Indonesia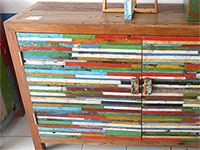 Reclaimed Boat Wood Furniture Factory from Indonesia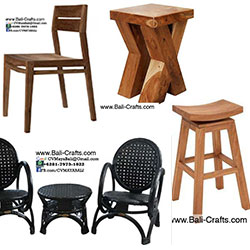 Teak wood mushrooms from Indonesia. Home and garden ornaments. Carved teak wood mushroom sculptures. Solid teak wood mushrooms handcarved by skill teak wood craftsmen using reclaimed teak wood. Handmade in Indonesia. Beautiful and durable teak wood home and garden decors. Unique and one of a kind.Don't forget to view our catalog of reclaimed boat wood letters.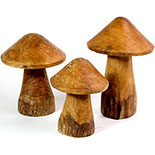 Indonesian Furniture | Bali Furniture | Shop | Root Furniture | Teak Bowls| Boat Wood Furniture | Teak Wood and Copper Bowls | Live Edge Dining Table
We have many wood arts and crafts products which sell very well worldwide especially in UK and European countries. Please click links below to view our handicrafts products. Click the links to view beautiful teak wood candle holders, teak wood bowls, palm wood vases, bamboo ducks, stone planters and water feature. Also wood carvings with abstract style. These products available on our sister site www.Balifurnish.com the No.1 source for handicrafts made in Indonesia